Dino Outbreak is a LEGO Dino game on the LEGO Dino teaser site.
Developer
Edit
Dino Outbreak is a game developed by LEGO and Tiny Mantis.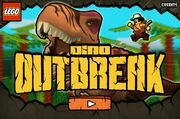 You play as an Explorer, who tries to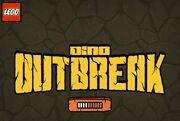 capture Dinosaurs that he let out from a Portal. Five Levels are available to play. Base, Swamp, Jungle, Underground/Waterfall, and a Volcano. Strangely, as the Explorer has a gun, he uses it only to whack down walls.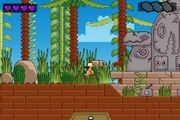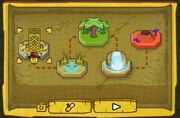 Scorpions and Spiders are the main enemies. No Fighting is done in the Game. At the end of each level, the Explorer hops in a vehicle and herds Dinosaurs into a cage. All the LEGO Dino Dinosaurs are in the Game. In Each Level you can find a number of scrolls. You can small pictures that you can print from these scrolls.
Ad blocker interference detected!
Wikia is a free-to-use site that makes money from advertising. We have a modified experience for viewers using ad blockers

Wikia is not accessible if you've made further modifications. Remove the custom ad blocker rule(s) and the page will load as expected.